Thank you for visiting our site!
You can also find us on Facebook by clicking here

We have a variety of options available. If you can not find what you are looking for
please do not hesitate to contact us!
Want to receive our exclusive specials??
Sign up below to receive first hand our Promotional Offers and Special Events.

Click on the image below to find out how you can have a shoot for Emily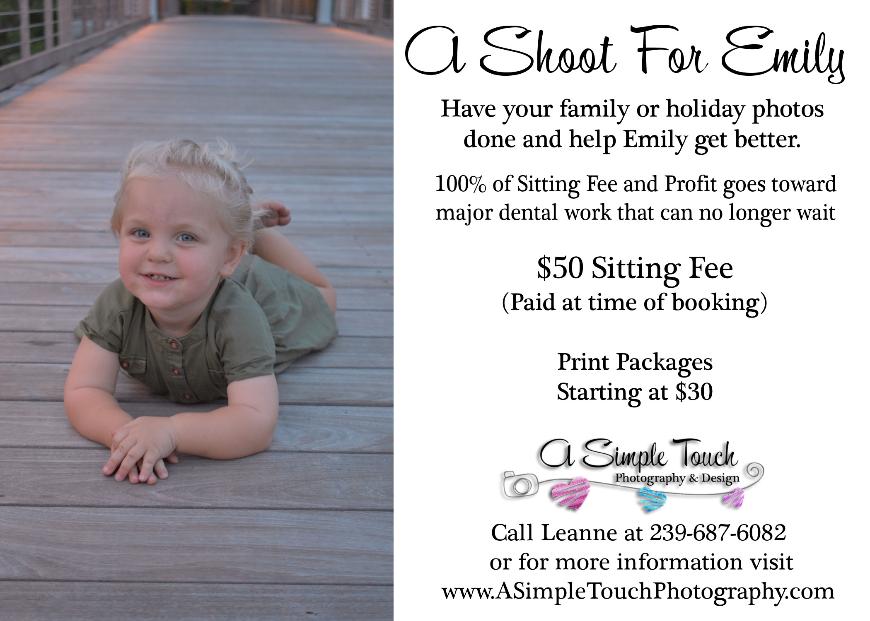 Feeling Sexy? Let us help capture your true beauty!